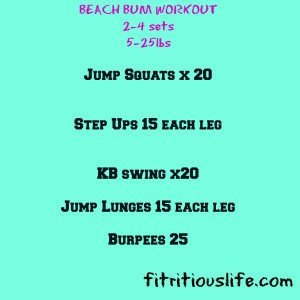 This workout is killer! Great for the legs and the glutes. Get yourself ready for a tough workout. Don't be afraid to go heavy!!
I went for 4 sets on everything, but if you're new to working or aren't sure where you should start, just begin with 2 sets and low weight. If by the 2nd round you feel you can do it another time through, then go for it!
In this routine, I stick with  1 exercise for the 4 rounds. I don't superset anything, but you totally can. You can jump back and forth between two of the exercises. 
Your butt will be sore the next day so stretch as much as you can afterwards.
Let me know how it goes!
Kjell
https://www.youtube.com/watch?v=nKuTHu5ObOI